1st June 2016 | Martin North | Digital Finance Analytics Blog
The latest Quarterly ADI Property Exposure stats from APRA paints an interesting picture of lending for residential property.  Total stock of loans across the 150 entities tracked was $1.4 trillion. In the last quarter, $81.7 billion of loans were approved, down by 1.2% a year ago but the average loan balance rose by 5% to $252,000 and the number of loans rose 4% compared with a year ago. Brokers received around $247m in upfront commissions in the quarter from ADIs and generated about 46% of loans by value. The current ASIC review of broker remuneration is therefore highly relevant.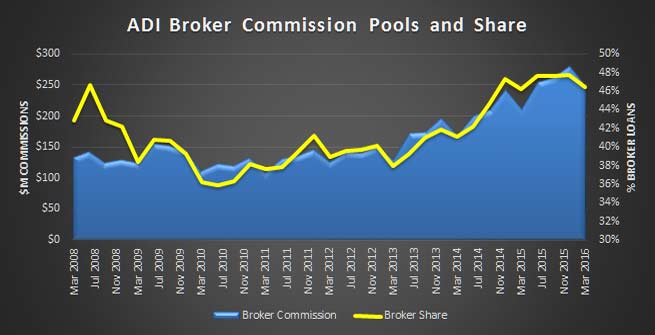 Looking at the banks, we see the mix of investment loans sitting at 36%, down from its high of 39% in 2015. The recent switches between owner occupied and investment loans – around $40 billion, shows in the results.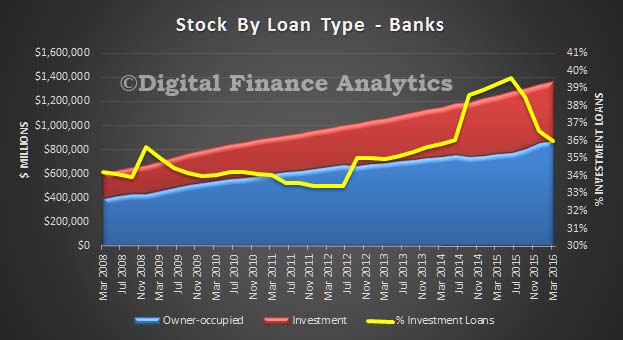 The proportion of interest only loans, which at a portfolio level, is sitting at 30% is still close to the record of 30.3%. Interest only loans are taken by investors wanting to maximise their tax benefits, and owner occupied borrowers trying to reduce monthly repayments. Regulators have recently been concerned about the status of these loans, and now new loans have to have a repayment plan, even if interest only. What though of interest only loans written before the tighter standards?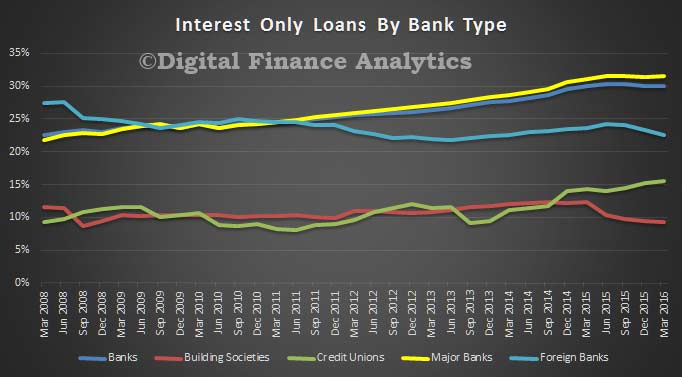 It is important to highlight that though the proportion of new loans being written on an interest only basis is around 35%, (from a peak of 43% in 2015), the major banks are still writing a larger share than portfolio, so expect to see continued growth in the interest only sector.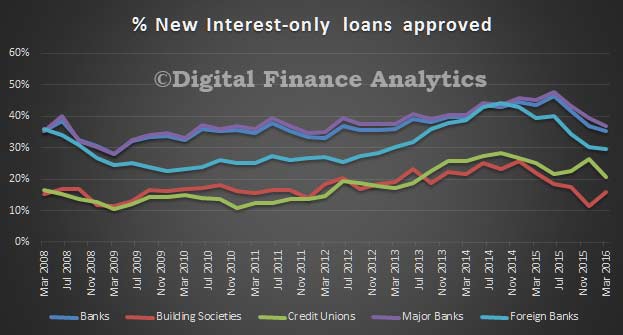 We see the regulator's hand when we look at the new loans, and those over 90% loan to value (LVR). Around 10% of loans are written above this threshold, whereas in 2008 banks lent more than 20% above this level. Also worth noting that credit unions and building societies had a spurt of higher LVR lending in 2013/15, as they completed for business.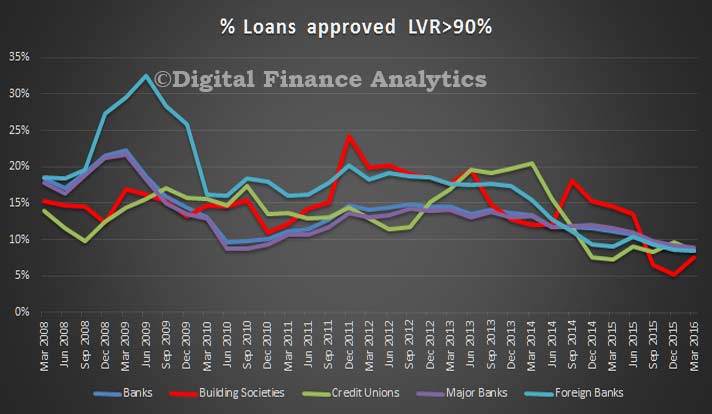 We see a rise in the proportion of loans originated by brokers. Around 50% of new loans come though this channel. We also see a rise in the proportion of building societies using brokers, and credit unions are also on the train along with foreign banks. Brokers have become a significant influence in the market and lenders have to work with them (at the expense of loans via branch channels). This changes the competitive landscape, and the economics of loan origination.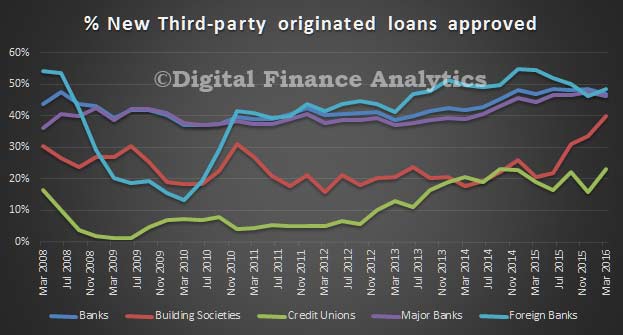 Finally, we see a fall in non-standard loans, though around 4% of new loans are still being written outside standard terms.