John Kehoe, Matthew Cranston & Jonathan Shapiro| Australian Financial Review| 16 March 2020
https://www.afr.com/policy/economy/regulators-ease-coronavirus-credit-squeeze-20200316-p54aeb
Financial regulators are extending short-term liquidity funding to banks and are considering easing regulations on lenders to help prevent a credit squeeze hitting cash-strapped small businesses.
As part of its normal daily market operations the Reserve Bank of Australia will lengthen liquidity it offers commercial banks to "six months or longer" in response to global credit market volatility triggered by the coronavirus crisis.
Banks have good long-term funding but have soaked up $18.6 billion of the short-term liquidity in just three trading days, up significantly on the $7.8 billion in the three days before.
There is also growing market expectations the RBA will resort to an emergency monetary policy easing after central banks in the United States and New Zealand slashed interest rates to almost zero overnight.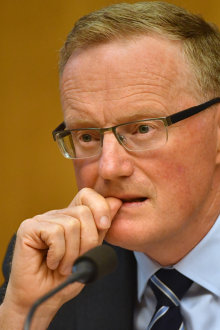 The Council of Financial Regulators signalled they may offer regulatory relief to banks to help them continue to lend to customers and not suddenly foreclose on borrowers, such as households and struggling small businesses whose cash flows will be crimped by the coronavirus economic downturn.