Ingrid Fuary-Wagner| Australian Financial Review| 8 February 2019
https://www.afr.com/real-estate/interest-rates-not-the-real-barrier-to-rebooting-of-property-market-20190207-h1ayrq
A possible cut to interest rates this year will boost buyer confidence but there's still a major roadblock preventing a sudden turnaround in the property market.
The Reserve Bank's shift in its outlook this week signalling a possible cut to the cash rate has prompted excitement among buyers, who would have access to cheaper credit, and homeowners hopeful of a boost in buyer demand that could signal a turnaround in the deteriorating property market.
"The current market has similar hallmarks to the days of the GFC where the confidence has been sucked out of the atmosphere … vendors are nervous to list," said Rich Harvey, buyer's agent and chief executive of Propertybuyer.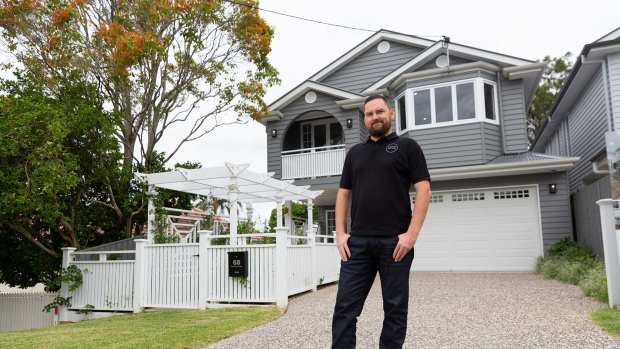 "A rate cut would boost confidence and signal the market has bottomed out and that the government wants to kick-start it again."
Troy Gofton, who subdivides blocks and redevelops them through his company Century Built Homes, is currently selling a newly-built house in inner Brisbane and with several more under various stages of construction, he is excited by the prospect of a rate cut.
"It gives people confidence and would be a win-win for both owner occupiers and investors – it just means they have to fight each other," Mr Gofton said.
"I think we hit a bit of a turning point about four weeks ago … there were a lot of people sitting on the sidelines but now they are feeling a bit more comfortable with the royal commission finishing up and a rate cut would boost that further."
Several economists expect interest rates to be cut twice, to 1 per cent, by the middle of next year, but this time it might not have its usual effect of stimulating the property market.
"A cut to interest rates could dial up demand but it's not the price of credit but the accessibility to credit that's the problem," Pete Wargent, co-founder of property investment advisory firm Allen Wargent, said.
Since the royal commission, banks have tightened their lending standards with extra scrutiny placed on borrowers, their spending habits and ability to repay a loan.
"The royal commission has created a lot of paranoia among lenders.Checking of household expenses used to be a non-issue but now it's become forensic," Mr Wargent said.
The banks, at the request of APRA, have been running mortgage serviceability tests for borrowers at above 7 per cent, and it's unlikely APRA would reverse that directive, Mr Wargent said.
The last time the majority of people repaying a mortgage with rates above 7 per cent was more than a decade ago, when the discounted rate was 7.25 per cent in 2008, according to AMP Capital chief economist Shane Oliver.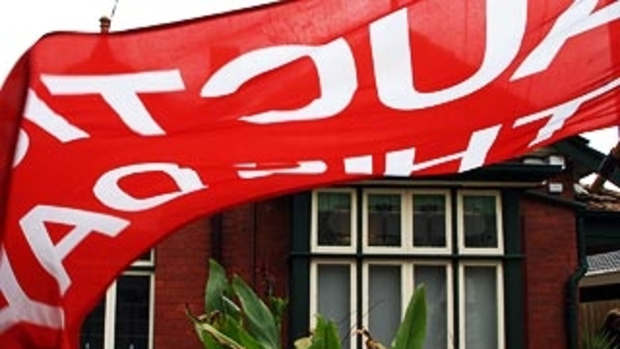 "Lending standards are likely to remain fairly tight. While APRA and the banks have relaxed speed limits, the qualitative checking of people's expenses [is] still working through the system."
Mr Oliver said while a rate cut would "have an impact on the property market eventually" it wouldn't create the boost interest rates normally provide.
"I don't think it would set us off on another property boom like it has in the past," Mr Oliver said.
Many first-time buyers who missed out during the boom have been spurred on by talk of a rate cut as they fear they will miss out again if buyer activity picks up.
"I think a lot of young buyers are trying to get into the market before rates do decrease, because if rates were cut, investors would obviously see their borrowing power increase," Taj Singh, of First Home Buyer Australia, said.
"But on the flip side, lending restrictions are only getting tighter, so that still has people worried especially those who applied in the last few months," Mr Singh said.
Ben Udy, of Capital Economics, said if the RBA did cut rates they would start to have a positive effect on the market in early 2020.
"The first cut would only really be undoing the previous mortgage rate rises that we've seen, so I think it would take a second cut to really have an impact on the housing market," Mr Udy said.
Capital Economics forecasts peak-to-trough price falls of 15 per cent across the eight capital cities with a 7 per cent drop over the next year.
Mr Udy expected the Sydney market to bottom out by the end of 2020, while Melbourne prices would continue to fall until some time in 2021.