Digital Finance Analytics – 20 March, 2015
Martin North
http://www.digitalfinanceanalytics.com/blog/deep-mortgage-discounts-to-be-had/
We have updated our survey models, and we note that since January banks have been discounting their mortgage dealss in an attempt to gain relative share. The average discount is more than 100 basis points off the standard advertised rate. So households should be negotiating hard to get the best deal.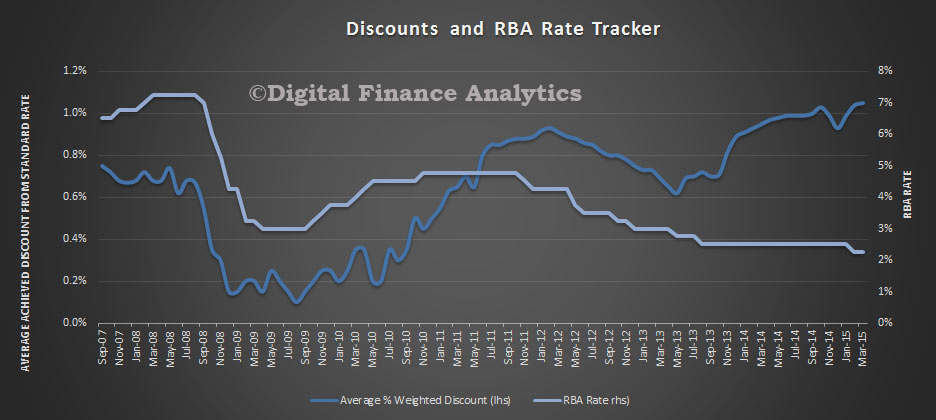 We also see that the range of discounts available are still wide, depending on elements such as customer segment, LVR, loan type, loans size and location. Different players appear to to targeting different business. The best discounts are around 120 basis points.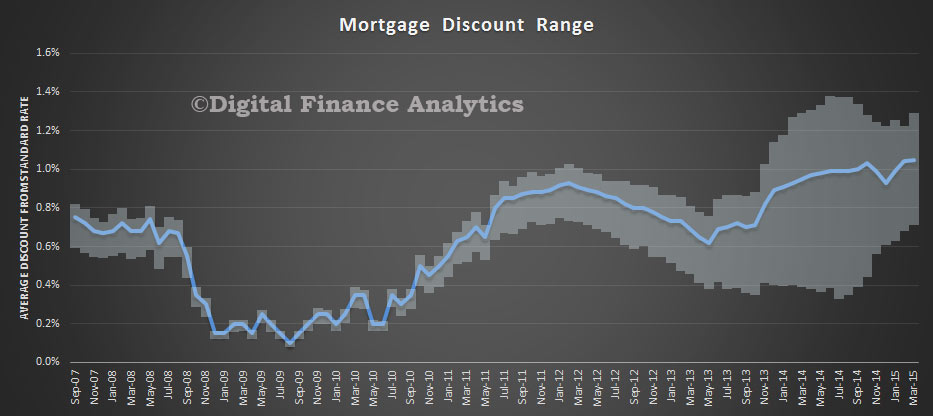 Our analysis shows that mortgage competition and SME lending is being supported by banks further reducing their returns to depositors. Something which we foreshadowed last year.
{rokcomments}